---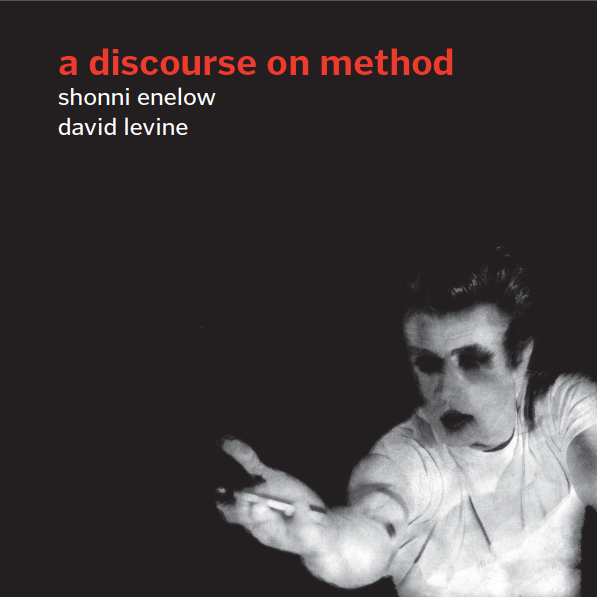 A Discourse on Method
$ 14.00
A DISCOURSE ON METHOD
by Shonni Enelow and David Levine
Sept 2020
78 pages
8x8
paper/perfect bound
ISBN: 978-0997866452

A Discourse on Method is a paranoid theory and a counterfactual history of American method acting, conducted in two parts. The first is Shonni Enelow's account of a journey into the churning guts of the Method archives; the second is David Levine's monologue Edition of Eight, delivered by an artificial human. Illustrated throughout with spiritual, conspiratorial, and documentary images.